Introducing Dr. Marina Cools – eTheRNA immunotherapies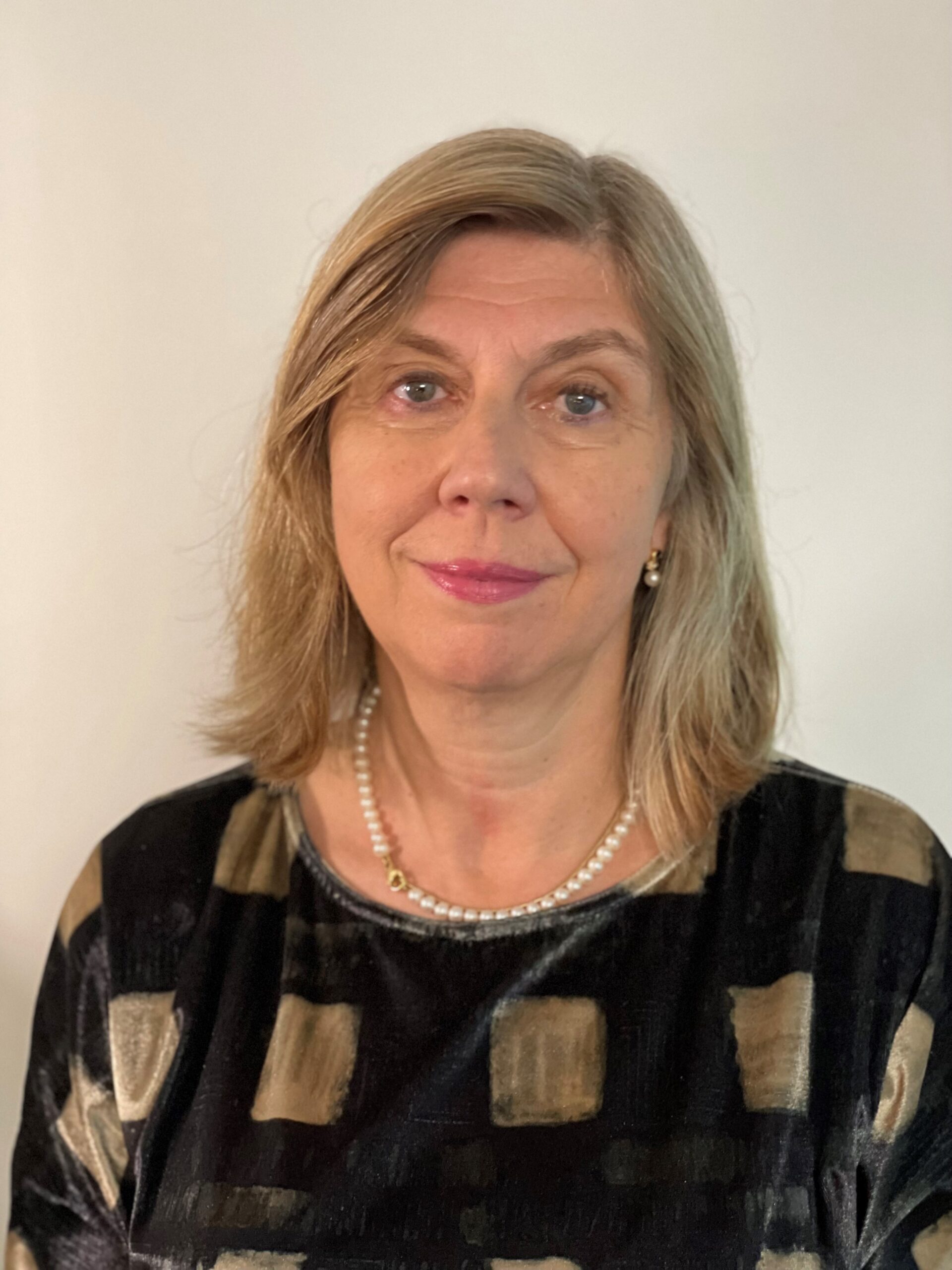 Dr. Marina Cools is the Vice President of Clinical Development at eTheRNA immunotherapies and has over 25 years of experience in pharmaceutical research and development from drug discovery to full clinical development.
She has conducted clinical studies and managed teams conducting phase 1 to phase 4 studies in the field of dermatology, gastroenterology, hepatology and oncology. For the past 5 years she has been involved in the development of mRNA immunotherapies for the treatment of cancer.
Marina is the Project Coordinator of the TIGER H2020 project and WP leader in the EXPERT H2020 project.
Who is eTheRNA immunotherapies?
eTheRNA immunotherapies was established in January 2013 as a spin-off company from the 'Vrije Universiteit Brussel' (VUB), following the development of its TriMix mRNA technology. The company is headquartered in Niel, Belgium, with offices in Ghent, Belgium and New York, US, and has recently opened a new subsidiary, eTheRNA Asia Limited located in the Sheung Wan area of Hong Kong. eTheRNA is developing immunotherapy and vaccine products for the treatment of cancer and infectious disease from its multiple RNA, formulation and manufacturing technology platforms with the goal to commercialize mRNA-based immunotherapies as off-the-shelf products.
As part of the TIGER project eTheRNA leads three work packages on regulatory management and market access, manufacturing and project management and bring extensive experience in conducting clinical studies with mRNA in cancers to support clinical activities.
What is the TIGER project?
In the TIGER project eTheRNA is developing an mRNA-based vaccine (EI-201) against human papilloma virus 16 positive (HPV16+) cancers consisting of mRNA encoding for TriMix and HPV16 genes packaged in lipid nanoparticles administered intravenously. This proprietary TriMix mRNA technology aims to stimulate and educate dendritic cells to create a potent and durable T-cell-mediated immune response against the HPV16 antigens in the tumors. The mRNA will be manufactured at eTheRNA's in-house GMP-production facility located in Niel, Belgium.
The project will conduct a phase I/IIa clinical study in sites across Europe to assess the safety, tolerability, immunogenicity, and clinical activity of EI-201. This clinical study consists of two parts or cohorts; the first cohort will enroll patients with HPV16+ tumors that are currently incurable (e.g. oropharyngeal cancer, cervical, vulvar, vaginal, anal, penile cancer, etc.) and did not respond to prior therapy. This is a dose escalation study with EI-201 as monotherapy. The second cohort will include patients with incurable metastatic or recurrent HPV16+ cancer where PD-1 therapy (pembrolizumab) is indicated as first line in oropharyngeal cancer or second line therapy in other HPV16+ anogenital cancers (cervical, vulval, vaginal, anal or penile cancer).  The project also aims to identify novel imaging biomarkers to evaluate early tumor response and to investigate tumor responses to EI-201 treatment. In addition, other biomarkers will be analysed such as a novel assay to measure circulating tumor DNA (ctDNA) derived from HPV16+ tumors. After completion of the phase 1/2a study, a phase 2b/3 clinical study protocol will be developed. In parallel, the upscaling of the GMP production as well as the analytics will be optimized to prepare medication for the phase 2/3 study.
What are the benefits of being in a European Collaborative project?
Being in an EU Horizon 2020 project has made it possible to mobilise an international team of experts. The academic medical centres at Cliniques Universitaires Saint-Luc and Stichting VUMC, bring academic support and clinical expertise across different healthcare systems. These international experts, have clinical expertise of HPV+ cancers, current standards of care, clinical trial expertise and the clinical perspectives to deliver patient care in close association with scientific research to improve the life expectancy and quality of life of people with cancer. VUMC are also leaders in immunology and bring extensive immunology monitoring expertise.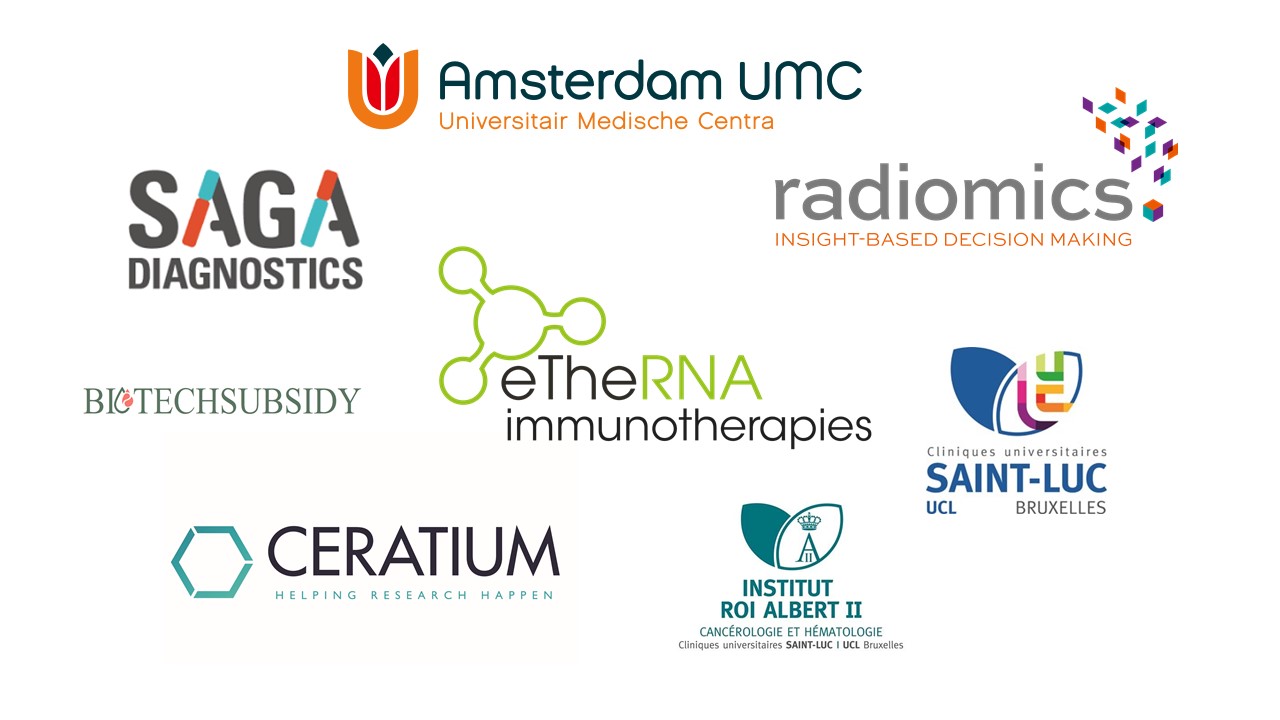 Supporting medical diagnostics innovations we are joined by Radiomics and SAGA Diagnostics for the biomarker development programme, and we are also privileged to have the leading cancer patient organization, ECPC, who bring expertise in social science, EU affairs, public health communications, regulatory experience and healthcare economics along with working links to cancer patient networks and policy makers at national and EU level.
Which countries will the clinical study take place in and why?
The incidence of HPV16+ cancers in the population differs significantly from country to country, so the number of potential patients needs to be taken into consideration when selecting study sites and countries to ensure the study successfully recruits sufficient patients. Also, the different cancers we are studying e.g. oropharyngeal and anogenital, are treated by different specialty oncologists. This means that the countries selected to participate need to have sufficient study sites with access to sufficient numbers of patients and have good collaboration between the specialist oncology teams required. As the first part of the study (cohort 1) is a first-in-human study the study sites also need to have experience with Phase 1 clinical studies. Another key consideration is whether the site is participating in other similar clinical studies so we can avoid competition for patients. Site selection has been underway for several months and we have already identified sites in Belgium and Spain for the cohort 1 study, with one or two other European countries still in consideration.
What do you see as the main challenges ahead?
All clinical studies face similar challenges, regulatory hurdles to overcome and delays in approvals, especially in these recent COVID times, but the main challenge is always in patient recruitment. A new wave of COVID cases and subsequent lockdown regulations could also seriously affect recruitment. Fortunately, based on eTheRNA's experience in clinical studies and having the TIGER network of clinicians and patient group ECPC, we are confident that we can raise awareness of the study in the participating countries for successful patient recruitment and retention.
mRNA vaccine technologies have been in the news recently due to Covid, so does eTheRNA technology work like the Covid vaccines or is it very different?
Both EI-201 and the mRNA COVID vaccines, which also use messenger ribonucleic acid (mRNA) strands encapsulated in lipid nanoparticles (LNPs).  While the COVID vaccines have been developed to induce antibodies and T cells, EI-201 has been designed to induce T cells to kill tumor cells containing the HPV16 gene. Covid vaccines are delivered intramuscularly, while the EI-201 vaccine will be delivered intravenously.
Does the rapid advance in bringing mRNA technologies safely to patients in the last 18 months help the TIGER project?
Yes, very much so. Confidence and acceptance of this technology has risen steadily as millions of people have been successfully vaccinated with the mRNA vaccines and the beneficial effects have been widely recognised. There has been a huge increase in interest in mRNA from both the scientific and pharma communities, but also from the general public. It is an exciting time to be working in this area of research.
Do you see any specific regulatory barriers or problems for the TIGER project?
At this stage the clinical trial application has to be acceptable by the national health agencies. To reduce the risk of the application, simultaneous scientific advice has been requested from two health agencies. In the future, scientific advice will be asked from both the EMA and the FDA. eTheRNA aim to have a global development of EI-201 in the EU, US and China.